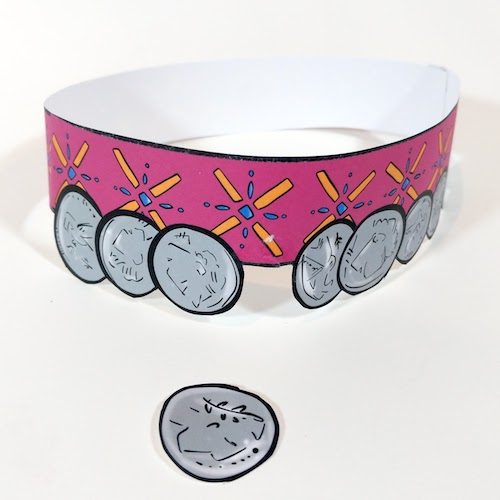 Being lost, and not even knowing you're lost means you're not even trying to stop being lost! And, while we can and should seek for God, here is an image of God seeking out His lost people.
Like the lost sheep, when the coin was found, there was great rejoicing. Yes over a coin. And God REJOICES when another soul accepts His invitation to be saved. 
Printer
Paper
Colouring Tools
Scissors
Colouring In
Cutting
Role Playing
Click the button below to download. If a download window does not open, please check your download folder for the file.
Colour in.
Cut out all pieces.
Tap or glue headpiece together.
Hide coin and let children find them it.
---
** HIGHLY RECOMMEND THIS PAPER from Amazon** which I use for ALL my crafts because it's a bit thicker than ordinary printer paper and prints brilliantly!!!
** This is an affiliate link, which means if you make a purchase, I'll receive a tiny portion of the sale (this does not increase the price for you!).