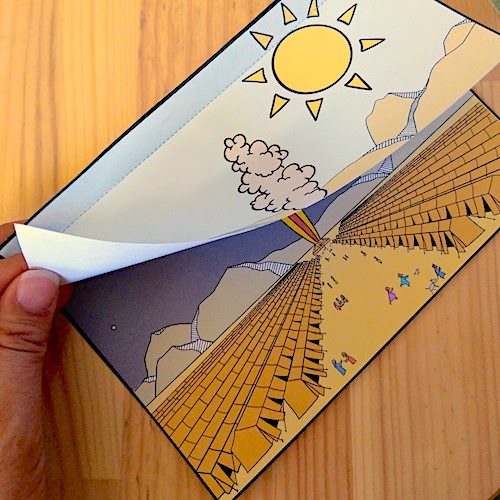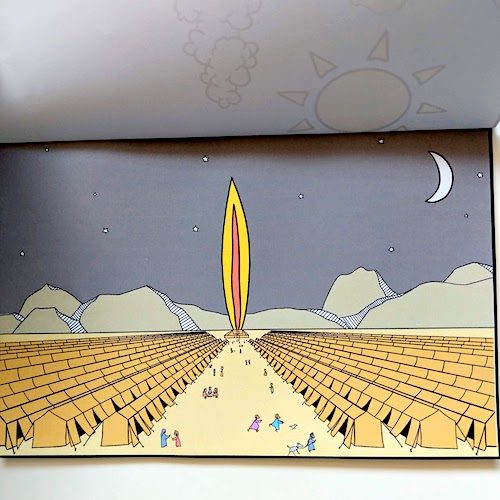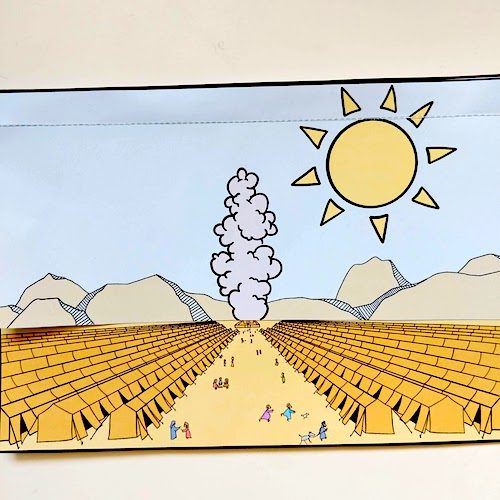 Perhaps talk about the moment when the cloud turned to fire and the fire turned to cloud. Ask them what do they think it would have looked like. Would they stop and look and call out that the pillar transformation was happening? We don't always need to "teach" a lesson, sometimes we can just spend time with the children being in awe of the things God has done. 
Printer
Paper
Colouring Tools
Scissors
Glue
Click the button below to download. If a download window does not open, please check your download folder for the file.
Teachers Tips:
Make this craft before your lesson to show your children how it is meant to look.

Instructions:
Colour and cut out.
Fold along fold line on day image.
Fold on the fold line back and forth on itself, this way the paper will sit flat.
Glue to top of the other sheet over the night scene on the top edge.
---
** HIGHLY RECOMMEND THIS PAPER from Amazon** which I use for ALL my crafts because it's a bit thicker than ordinary printer paper and prints brilliantly!!!
** This is an affiliate link, which means if you make a purchase, I'll receive a tiny portion of the sale (this does not increase the price for you!).