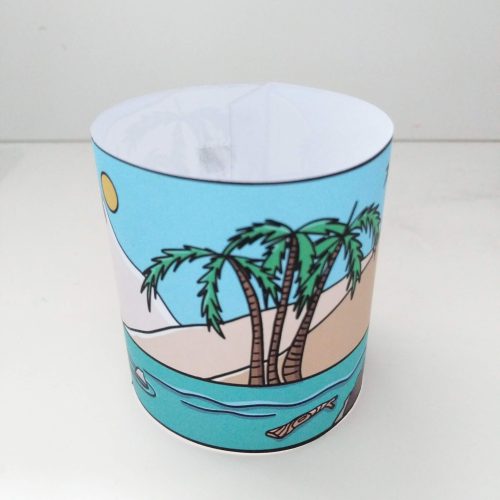 Like the disappointing bitter water of Marah, there will be disappointments in life when things don't go as we expect them to. 
We can use this story to remind children that God is present in disappointment, and all the big ugly feelings, like anger, sadness, etc. Like God turned the bitter water into something pleasant, He can turn things around in our lives too. 
Printer
Paper
Colouring Tools
Scissors
Tape 
Glue
Click the button below to download. If a download window does not open, please check your download folder for the file.
Teachers Tips:
Make this craft before your lesson to show your children how it is meant to look.

Instructions:
Colour and cut out.
Glue or tape tab to make a tube shape.
Kids can have fun wearing this as an armband, or use it as a cup wrapper and serve them some water!
---
** HIGHLY RECOMMEND THIS PAPER from Amazon** which I use for ALL my crafts because it's a bit thicker than ordinary printer paper and prints brilliantly!!!
** This is an affiliate link, which means if you make a purchase, I'll receive a tiny portion of the sale (this does not increase the price for you!).