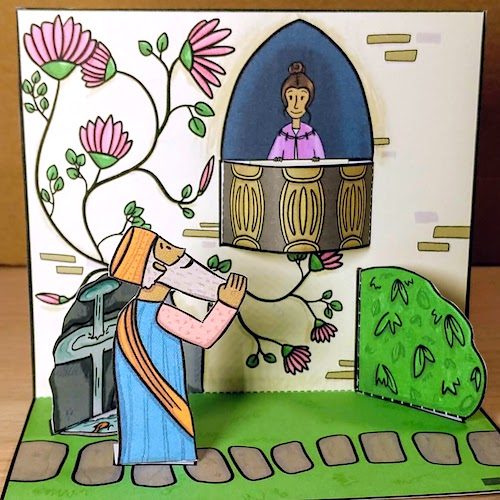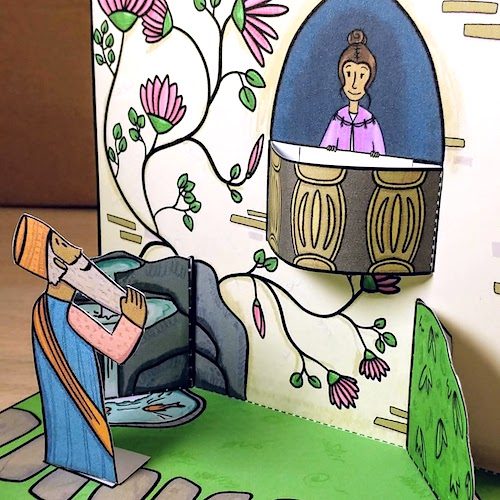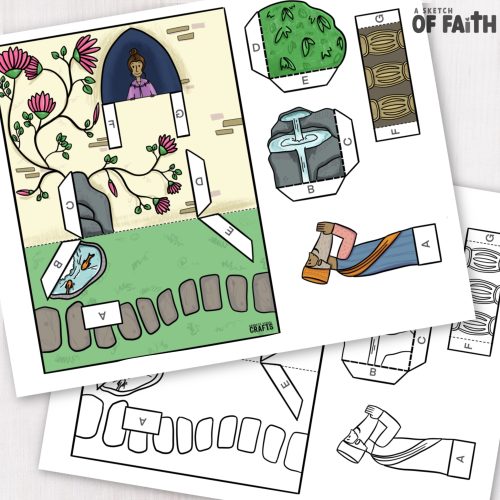 Maybe as a child you've experienced shame because you weren't like everyone else. Would you want a child in your care to feel like this because they don't live with both their parents? Alternatively, would you want a child in your care to be naive and not know that other children don't necessarily live with their parents? 
Esther lived with her cousin – not even grandparents, or aunties or uncles! But her cousin Mordecai was her family. He raised her well and they loved each other. Many children will not have the ideal family situation. Perhaps it's time we talk about it and honour their situation, recognising that so many situations, just like Esther and Mordecai are truly family as well. I think we can give children more credit and help them from a young age to have more empathy for others. 
Printer
Paper
Colouring Tools
Scissors
Glue
Colouring In
Cutting
Gluing
Click the button below to download. If a download window does not open, please check your download folder for the file.
Teachers Tip! Make this 3D scene before your lesson to show your children how it is meant to look. 
Colour and cut out all pieces. 
Score fold lines (don't skip this step). Teachers, if you want to be extra helpful scores the folds like before class if this is for little little children. 
Fold the scene on the fold line.
Glue the tabs to the corresponding letter. 
---
** HIGHLY RECOMMEND THIS PAPER from Amazon** which I use for ALL my crafts because it's a bit thicker than ordinary printer paper and prints brilliantly!!!
** This is an affiliate link, which means if you make a purchase, I'll receive a tiny portion of the sale (this does not increase the price for you!).