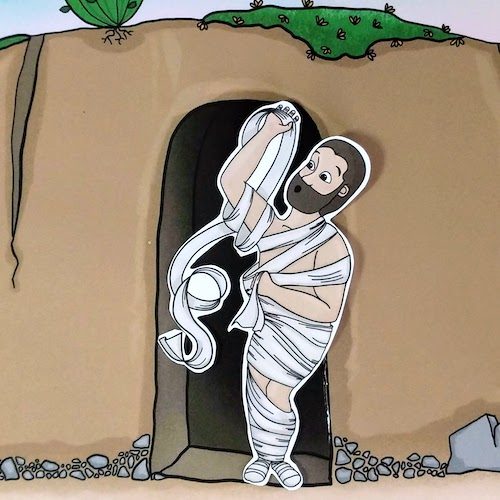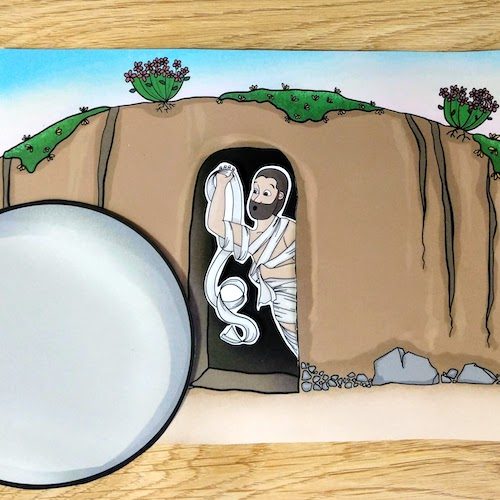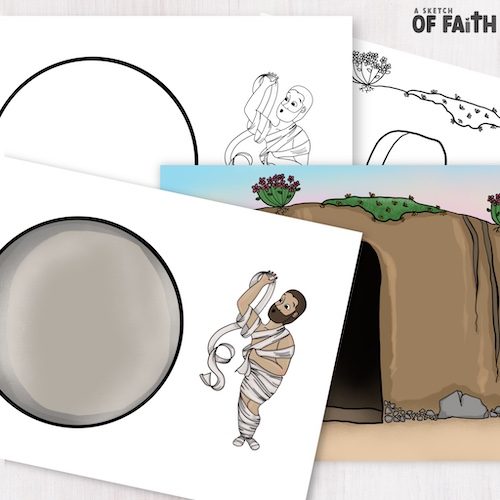 Personally, I think this is a great story to help young minds understand death as a Christian. The first death in this world, we should view as what Jesus called it, a "sleep". When our children understand the temporary nature of the first death, perhaps it can help them process and accept any deaths they may face. And, let's not forget to mention, like Lazareth was called forth from the grave to live, so will Christ's followers.
Printer
Paper
Colouring Tools
Scissors
Click the button below to download. If a download window does not open, please check your download folder for the file.

Please view entire PDF before printing and select correct pages to print.
Colour and cut out.
Optional – cut slit down side of tomb entrance so Lazareth can come out.
Tell the story using the craft!
---
** HIGHLY RECOMMEND THIS PAPER from Amazon** which I use for ALL my crafts because it's a bit thicker than ordinary printer paper and prints brilliantly!!!
** This is an affiliate link, which means if you make a purchase, I'll receive a tiny portion of the sale (this does not increase the price for you!).