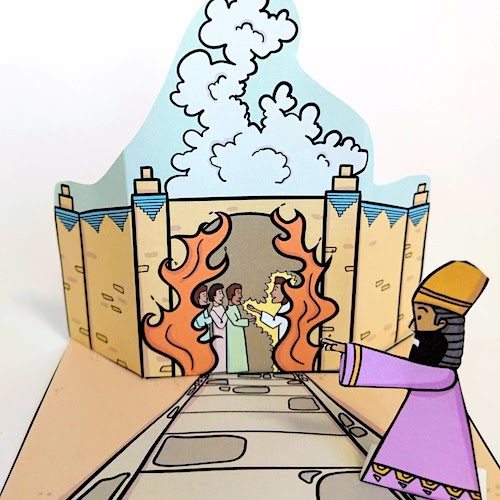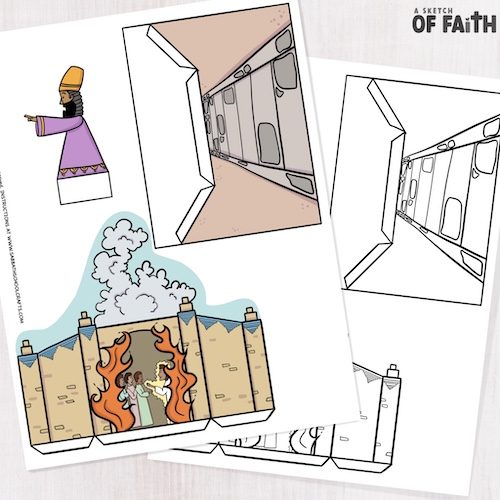 Talk to your children about the one in the furnace who was like the son of God. Whether it was an angel or Jesus Himself, God rescued the men, and He will rescue His followers too. 
Share any stories you have where divine intervention kept you safe.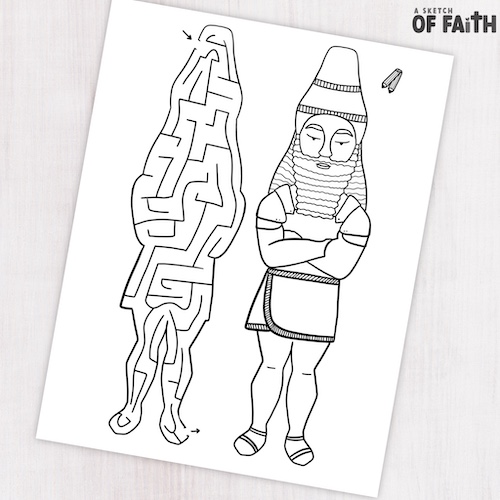 Click the button below to download. If a download window does not open, please check your download folder for the file.
The-fiery-furnace-in-babylon.pdf
Print and color.
Cut out.
Fold king Nebuchadnezzar so he can stand up.
Fold the furnace (look at the photo for reference) and glue it in place.
---
** HIGHLY RECOMMEND THIS PAPER from Amazon** which I use for ALL my crafts because it's a bit thicker than ordinary printer paper and prints brilliantly!!!
** This is an affiliate link, which means if you make a purchase, I'll receive a tiny portion of the sale (this does not increase the price for you!).