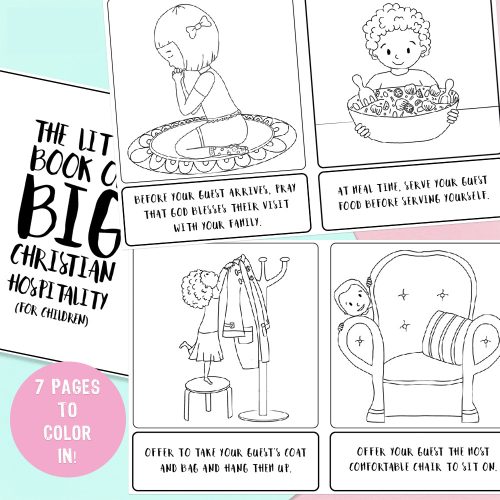 who sold fine purple cloth to royalty. She became a Christian and offer her home to Paul and his friends as they taught in Philippi. 
This craft is all about how our children can show Christ-centered hospitality to guests in their home today. 
Printer
Paper
Colouring Tools
Scissors
Stapler
Click the button below to download. If a download window does not open, please check your download folder for the file.
Please view entire PDF before printing and select correct pages to print.
Print the two pages DOUBLE-SIDE and select the long side binding option.
Cut the page in half (horizontally), fold and staple together.
---
** HIGHLY RECOMMEND THIS PAPER from Amazon** which I use for ALL my crafts because it's a bit thicker than ordinary printer paper and prints brilliantly!!!
** This is an affiliate link, which means if you make a purchase, I'll receive a tiny portion of the sale (this does not increase the price for you!).