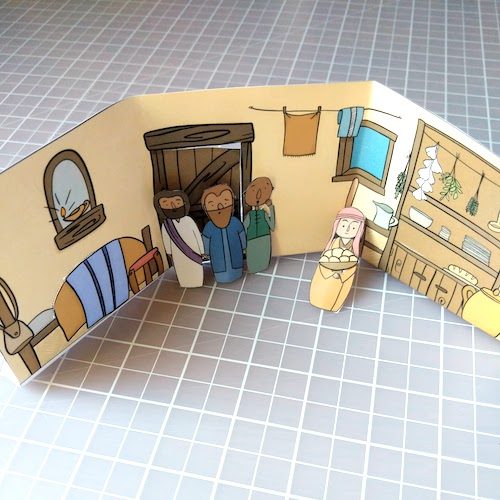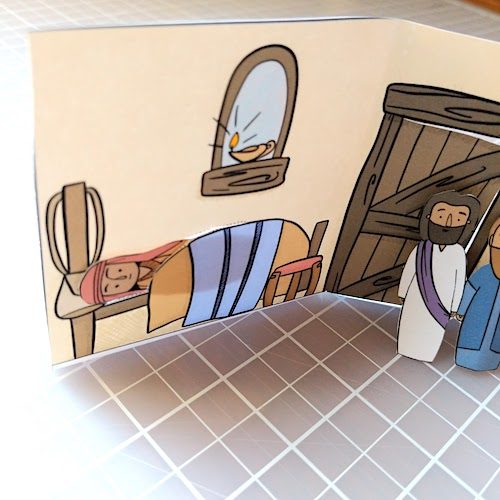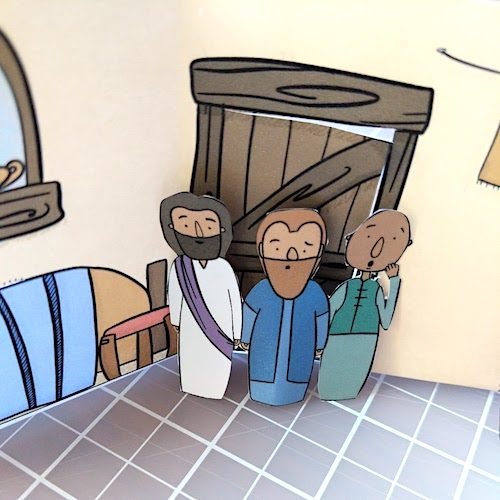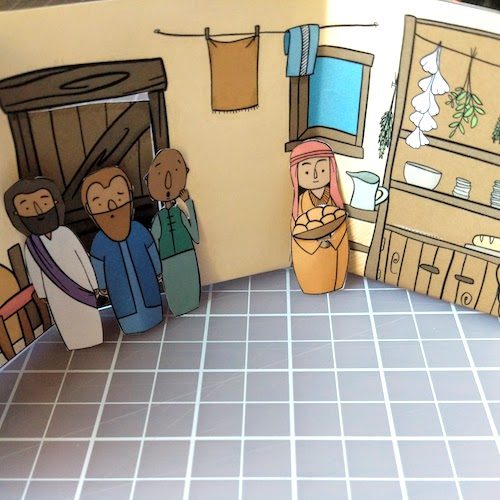 He is our leader, powerful and above all – yet, He is not so above us that He doesn't care for us individually, AND about our health! If Jesus does then we should take care of our bodies and care for others too!
Printer
Paper
Colouring Tools
Scissors
Craft Knife/Exacto knife (adults only)
Click the button below to download. If a download window does not open, please check your download folder for the file.
Please view entire PDF before printing and select correct pages to print.
Colour in.



Cut out.
(Adults only) Use a craft knife to cut a slit in the shelf, in the mother-in-laws hands, the doorway, and across the bed. (Follow the dotted lines)
Fold the scene in thirds, then cut on the two vertical lines on the base, fold the base underneath.
Slide the bowl of food into the shelf, and the mother-in-law in the bed.
Start your role-play!!
---
** HIGHLY RECOMMEND THIS PAPER from Amazon** which I use for ALL my crafts because it's a bit thicker than ordinary printer paper and prints brilliantly!!!
** This is an affiliate link, which means if you make a purchase, I'll receive a tiny portion of the sale (this does not increase the price for you!).