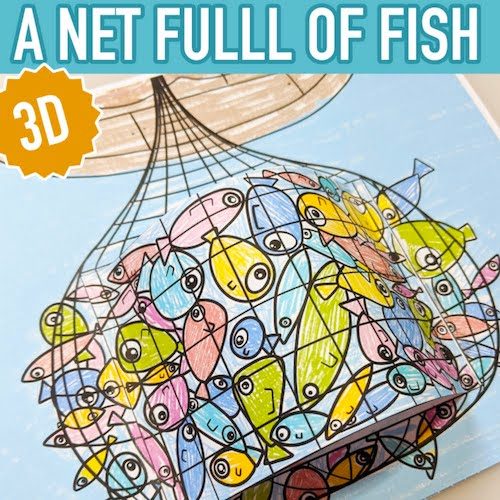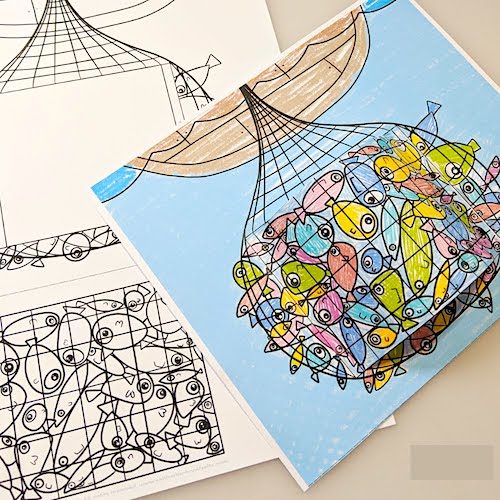 He hopped onto their boat so everyone on shore could see and hear Him preach. He told the men to cast their nets into the water again and catch some fish. Of course the men didn't think this would work, but it did it anyway. They were surprised when they caught so many fish their net almost broke! 
Jesus told them that He would make them fishers of people. From then on, those men became part of the 12 disciples of Jesus.  
Printer
Paper
Colouring Tools
Scissors
Glue
Click the button below to download. If a download window does not open, please check your download folder for the file.
Print & colour in. 
Cut out rectangle net.
Glue net in place so that it bulges outwards to create a 3D effect. 
---
** HIGHLY RECOMMEND THIS PAPER from Amazon** which I use for ALL my crafts because it's a bit thicker than ordinary printer paper and prints brilliantly!!!
** This is an affiliate link, which means if you make a purchase, I'll receive a tiny portion of the sale (this does not increase the price for you!).