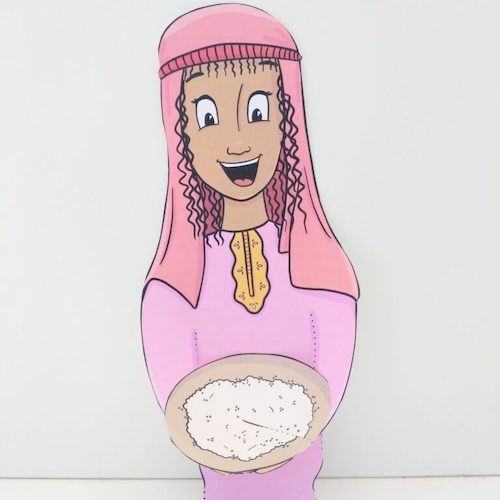 (a double portion of manna was to be collected on Friday in preparation for the Sabbath). 
For extra fun, have some rice puffs or grain handy to glue into the bowl. 
Printer
Paper
Colouring Tools
Scissors
Tape  or Glue
Please view entire PDF before printing and select correct pages to print.
Teachers Tips:
Make this craft before your lesson to show your children how it is meant to look.
Instructions:
Colour and cut out.
Cut along dotted cut lines.
Form bowl shape and glue or tape together (tape is easier!).
Tape to woman's hands.
---
** HIGHLY RECOMMEND THIS PAPER from Amazon** which I use for ALL my crafts because it's a bit thicker than ordinary printer paper and prints brilliantly!!!
** This is an affiliate link, which means if you make a purchase, I'll receive a tiny portion of the sale (this does not increase the price for you!).