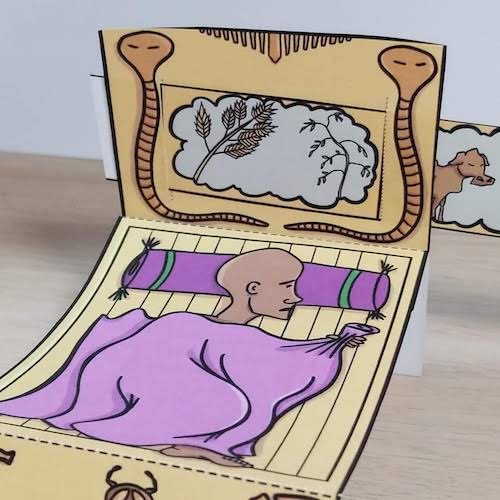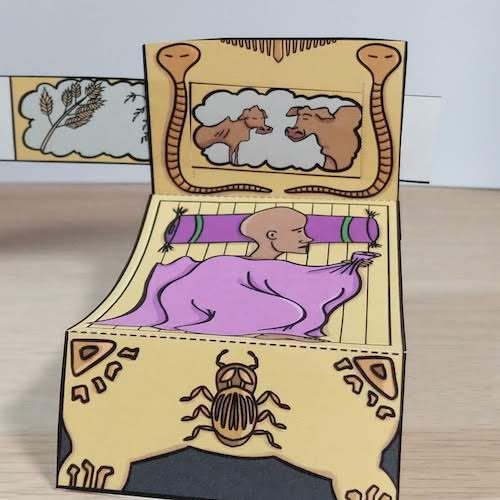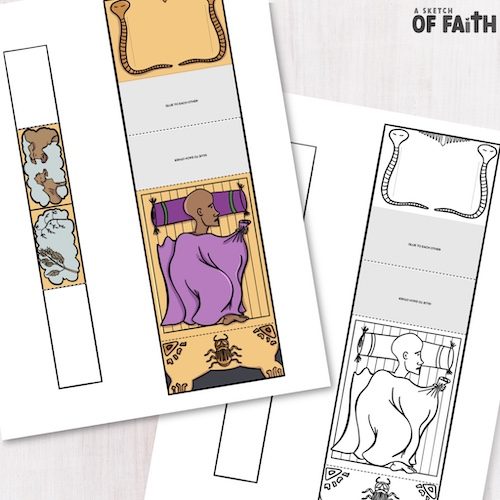 This isn't just a story about how God spoke through dreams and how Joseph was able to interpret… It's also a story of God's grace. He made a way for there to be enough food in a difficult time to save people's lives. 
Printer
Paper
Colouring Tools
Scissors
Glue
Colouring In
Cutting
Glueing
Click the button below to download. If a download window does not open, please check your download folder for the file.
Print, color and cut out.
pre-fold on fold lines.
Glue panels at top of bed together.
Slide in "dream" images.
Fold tabs on side of dreams backwards. (not shown in photos)
---
** HIGHLY RECOMMEND THIS PAPER from Amazon** which I use for ALL my crafts because it's a bit thicker than ordinary printer paper and prints brilliantly!!!
** This is an affiliate link, which means if you make a purchase, I'll receive a tiny portion of the sale (this does not increase the price for you!).