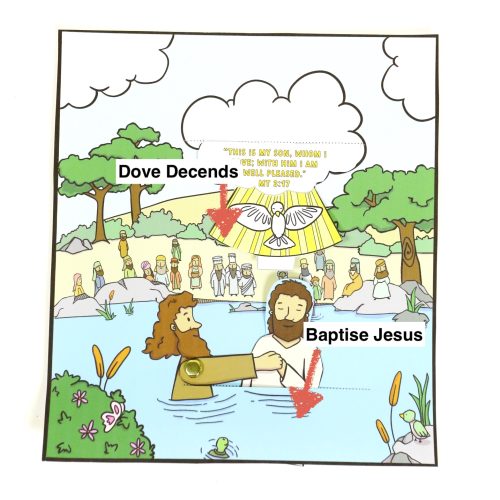 Jesus was 30 years old when He was baptised. He then began His ministry – His ministry was to show the world who God really is – because He is God. When He was baptised, He showed that He was truly a man among us, showing us baptism as a means of repentance a signifying new life. 
Printer
Paper
Colouring Tools
Scissors
Paper fastener / brad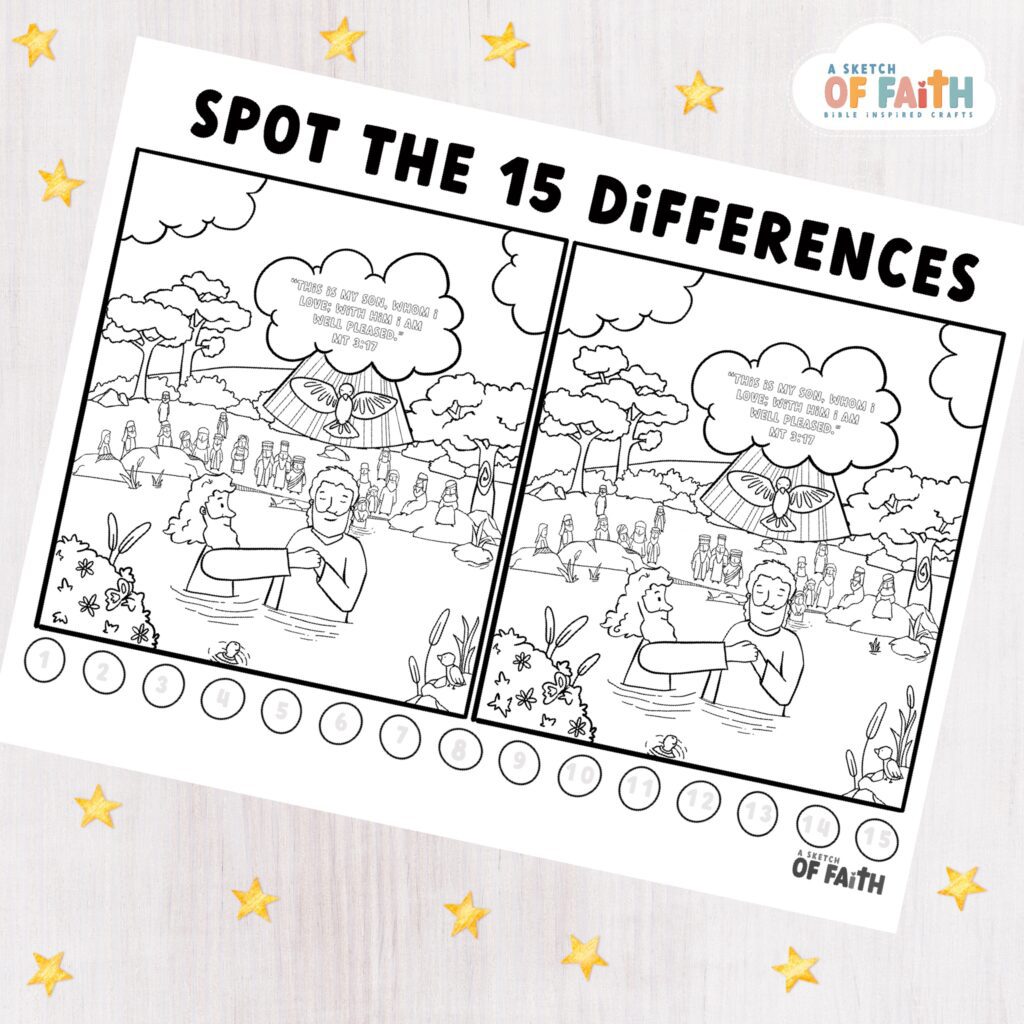 Click the button below to download. If a download window does not open, please check your download folder for the file.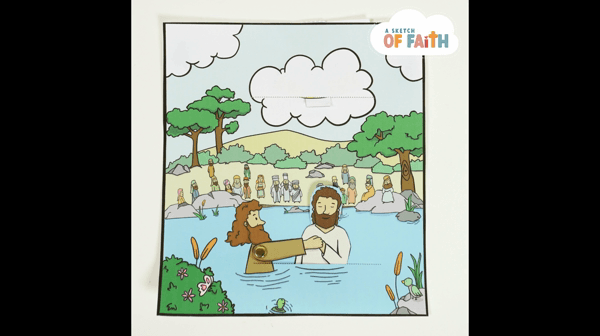 Colour and cut out pieces. 
Adults, cut two slots where marked with dashed line.
Punch hole over X's. (I used a craft knife to cut a hole for John the Baptist's arm as the single hole punch I have doesn't reach that far). 
Attach arm and Jesus with brad.
Fold top tab over dove – this will stop the dove in the right place upon descent. Insert dove through slit in cloud. 
Play out the scene! 
---
** HIGHLY RECOMMEND THIS PAPER from Amazon** which I use for ALL my crafts because it's a bit thicker than ordinary printer paper and prints brilliantly!!!
** This is an affiliate link, which means if you make a purchase, I'll receive a tiny portion of the sale (this does not increase the price for you!).