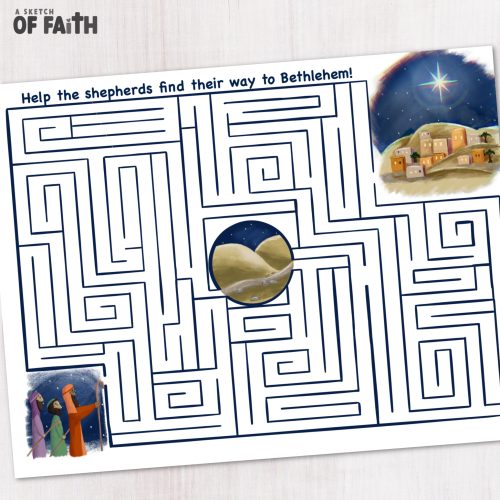 They didn't expect Him to come as a baby, or to be the son of a carpenter, or to be a humble teacher from Nazareth. 
When we talk with our children about this lesson, let's remind them that God's ways are not always as we expect. For example, kids will naturally think Christmas is a time for getting – but this isn't God's way. How can we make Christmas a time for giving? Try and brainstorm traditions you can start as families and churches that honor God and teach children the blessing of giving from a young age! 
Please view entire PDF before printing and select correct pages to print.
---
** HIGHLY RECOMMEND THIS PAPER from Amazon** which I use for ALL my crafts because it's a bit thicker than ordinary printer paper and prints brilliantly!!!
** This is an affiliate link, which means if you make a purchase, I'll receive a tiny portion of the sale (this does not increase the price for you!).