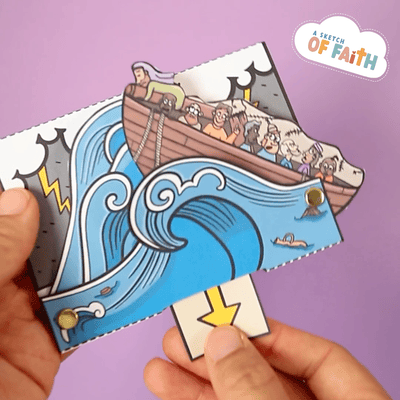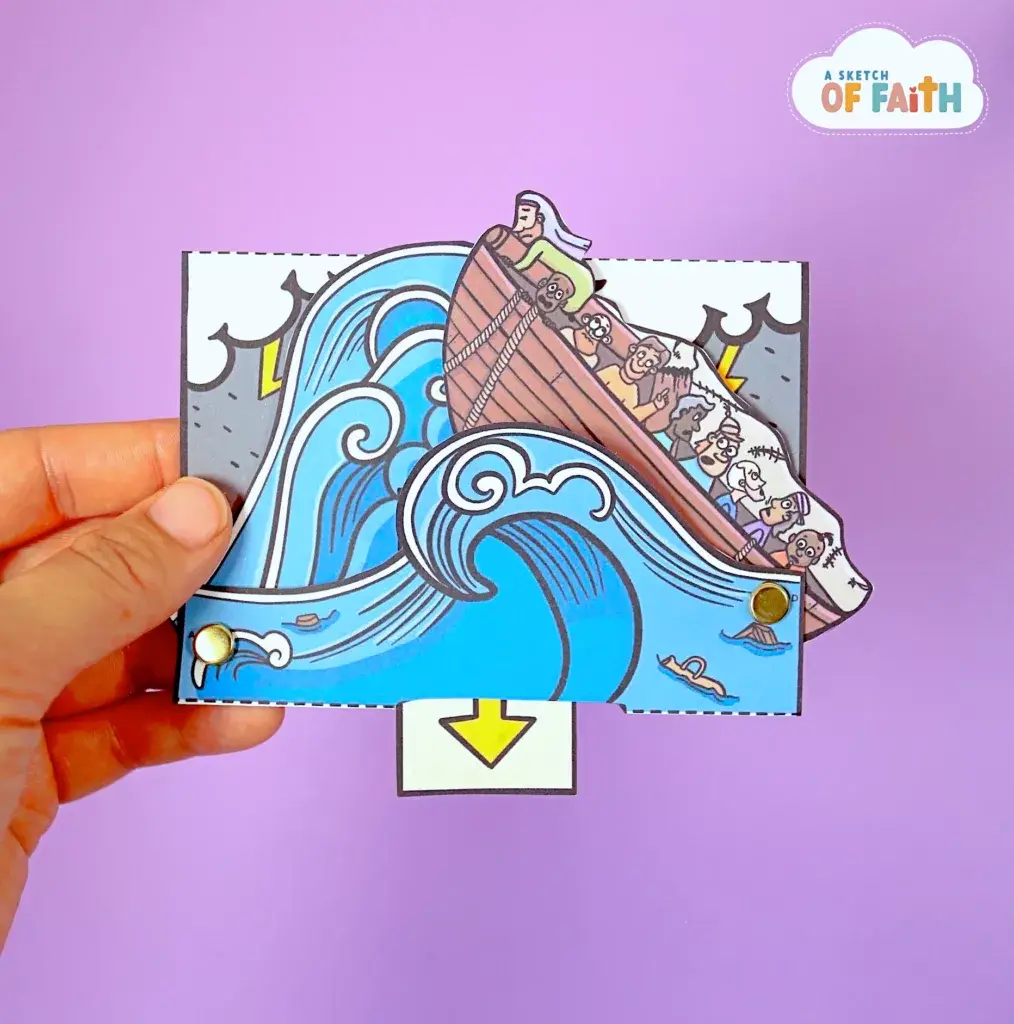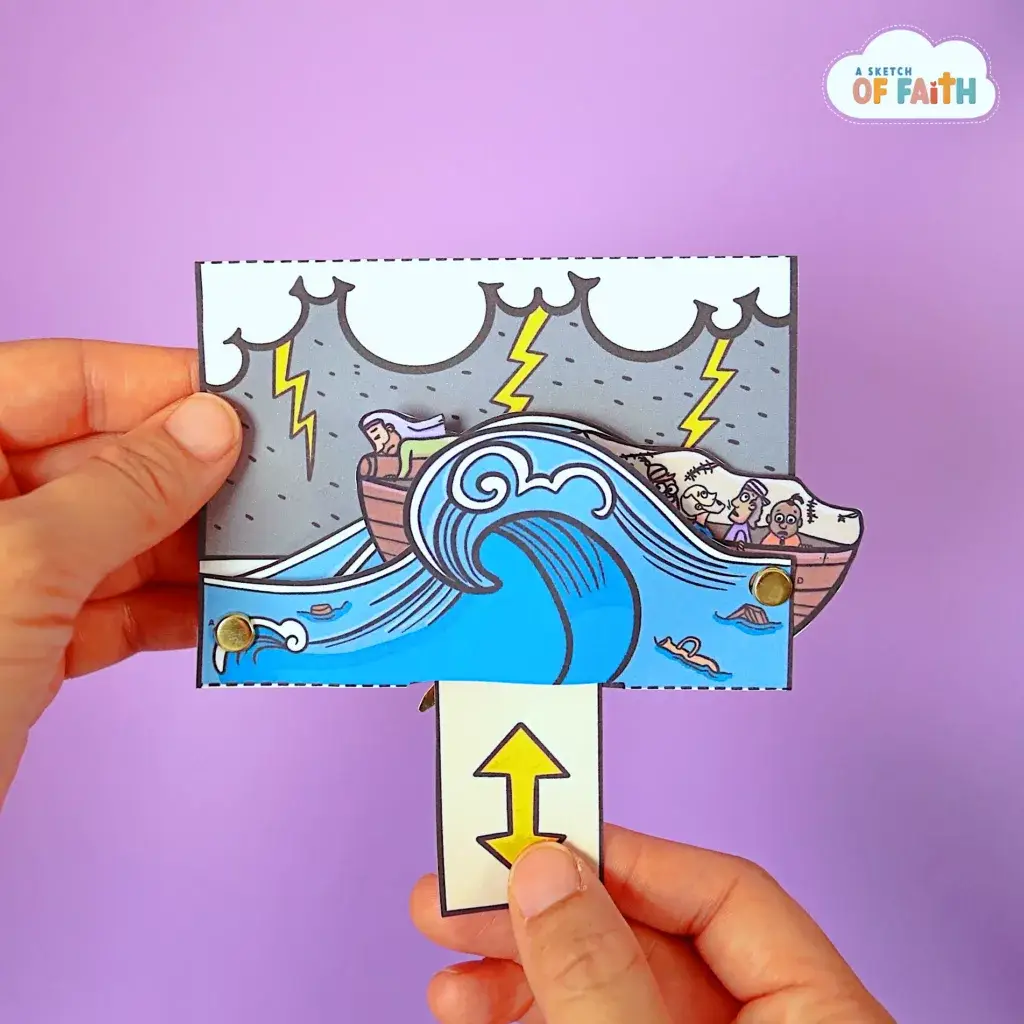 If you're looking for an exciting Bible story with a fun moving craft, look no further! Found in Acts 27, the Apostle Paul embarks upon a journey and finds himself stuck on a ship in a relentless storm at sea for 14 days. In this craft you'll see parts of the story represented, like cargo that was thrown overboard and ropes tied around the ship to keep it together.  
Printer 
Paper 
Colouring Tools
Scissors
Glue
x 4 paper fasteners/brads
Click the button below to download. If a download window does not open, please check your download folder for the file.
Or, purchase individual file HERE
If you're not a member, you can still download this file by purchasing it individually. Simply click below to add to your cart. 
Colour and cut out.
Fold on dashed lines and glue storm flap down.
Hole punch out all dots.
Insert paper fasteners into the corresponding holes.
NOTE!! Do not make paper fasteners too tight otherwise the craft will not move freely.
** HIGHLY RECOMMEND THIS PAPER from Amazon** which I use for ALL my crafts because it's a bit thicker than ordinary printer paper and prints brilliantly!!!
** This is an affiliate link, which means if you make a purchase, I'll receive a tiny portion of the sale (this does not increase the price for you!).