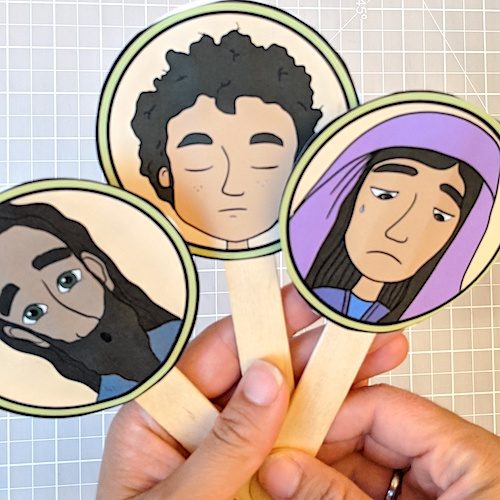 There is something really important for kids to learn here… Elijah's prayer to God was "real". He did not pretend he wasn't upset at God for what happened. He didn't use flowery words that "sounded" like a prayer, he just said to God exactly what was on his heart. As you role play with these puppets, you can point this out to your children. 
Printer
Paper
Colouring Tools
Scissors
Glue
Colouring In
Cutting
Role Playing
Click the button below to download. If a download window does not open, please check your download folder for the file.
Colour and cut out circles.
Glue on one side. 
Add popsicle sticks. 
 Glue on popsicle stick, and add matching character. 
---
** HIGHLY RECOMMEND THIS PAPER from Amazon** which I use for ALL my crafts because it's a bit thicker than ordinary printer paper and prints brilliantly!!!
** This is an affiliate link, which means if you make a purchase, I'll receive a tiny portion of the sale (this does not increase the price for you!).