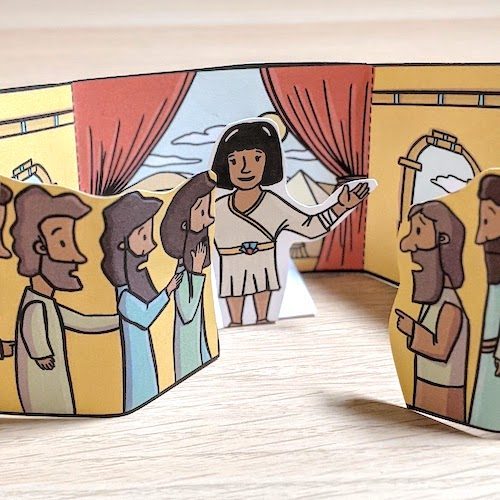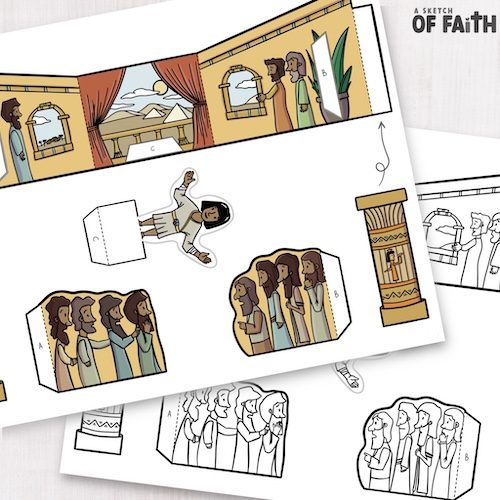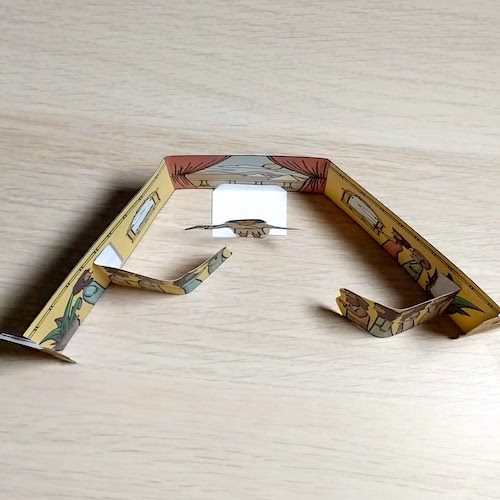 The brothers didn't and couldn't earn their forgiveness, just like we can't. 
All the brothers needed was to be sorry for what they had done. Joseph saw they were different – he saw their regret. 
When we are like Jospeh's brothers, forgiveness is also just a moment away
Printer
Paper
Colouring Tools
Scissors
Glue
Colouring In
Cutting
Gluing
Click the button below to download. If a download window does not open, please check your download folder for the file.
Please view entire PDF before printing and select correct pages to print.
Class tip 1: Teachers, have a craft made before class as an example of how the craft should look.
Class tip 2: Teachers, consider pre-scoring the fold lines before handing out the craft so it's easier for little children to fold in the right place. Use a metal ruler and go over the lines with a scoring tool or butter knife.
Print, color and cut out.
Fold along fold lines, and glue to corresponding tabs. Refer to photos for guidance.
Note: I changed where the men on the left are glued to after I took the photos just incase you're confused!
---
** HIGHLY RECOMMEND THIS PAPER from Amazon** which I use for ALL my crafts because it's a bit thicker than ordinary printer paper and prints brilliantly!!!
** This is an affiliate link, which means if you make a purchase, I'll receive a tiny portion of the sale (this does not increase the price for you!).