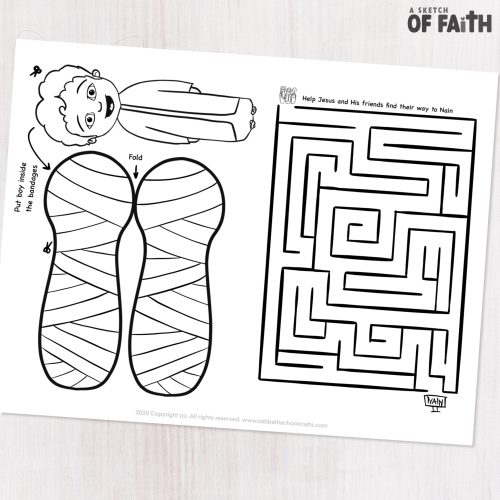 Jesus loves us, and He blesses as even when we don't ask for it.
Can you spend some time with your children asking them what blessings are in their lives that they didn't ask for?
Printer
Paper
Colouring Tools
Scissors
Click the button below to download. If a download window does not open, please check your download folder for the file.
Please view entire PDF before printing and select correct pages to print.
Colour in.
Cut out.
Fold bandages in half.
Put boy in bandages.
Start your role-play!!
---
** HIGHLY RECOMMEND THIS PAPER from Amazon** which I use for ALL my crafts because it's a bit thicker than ordinary printer paper and prints brilliantly!!!
** This is an affiliate link, which means if you make a purchase, I'll receive a tiny portion of the sale (this does not increase the price for you!).