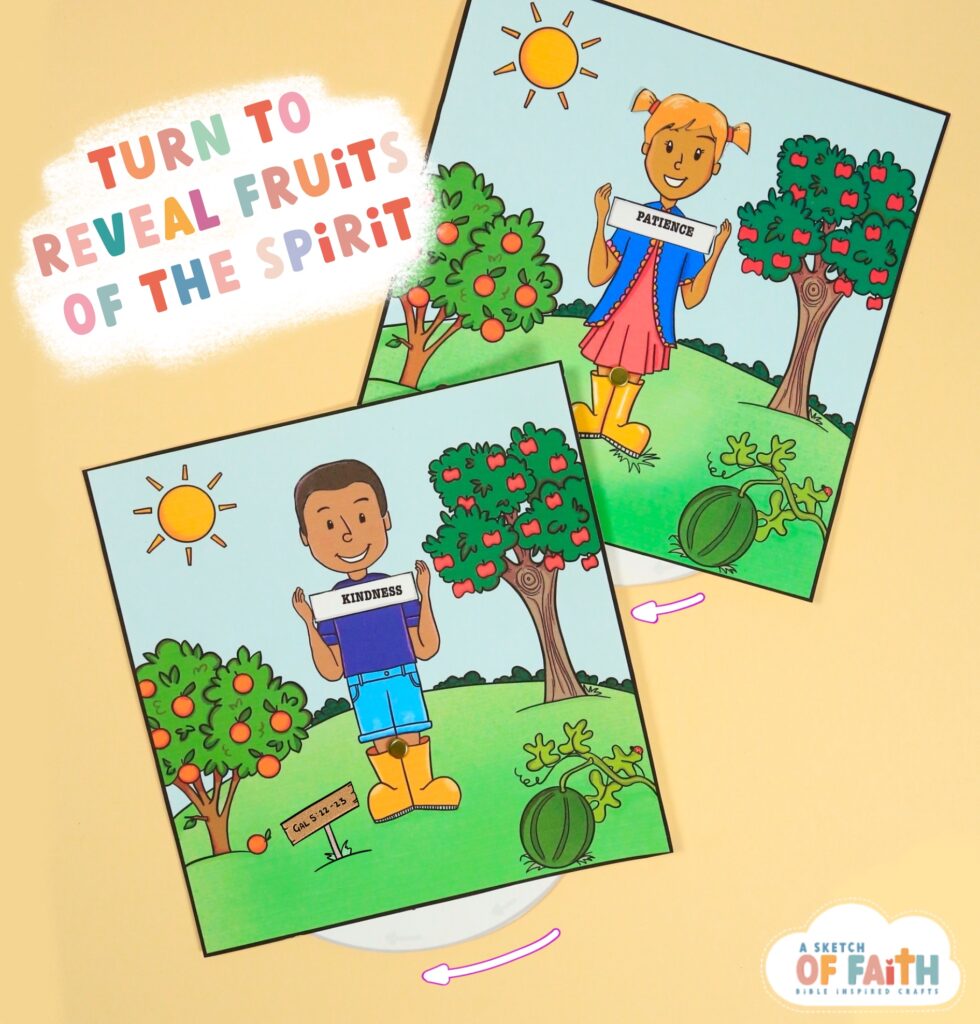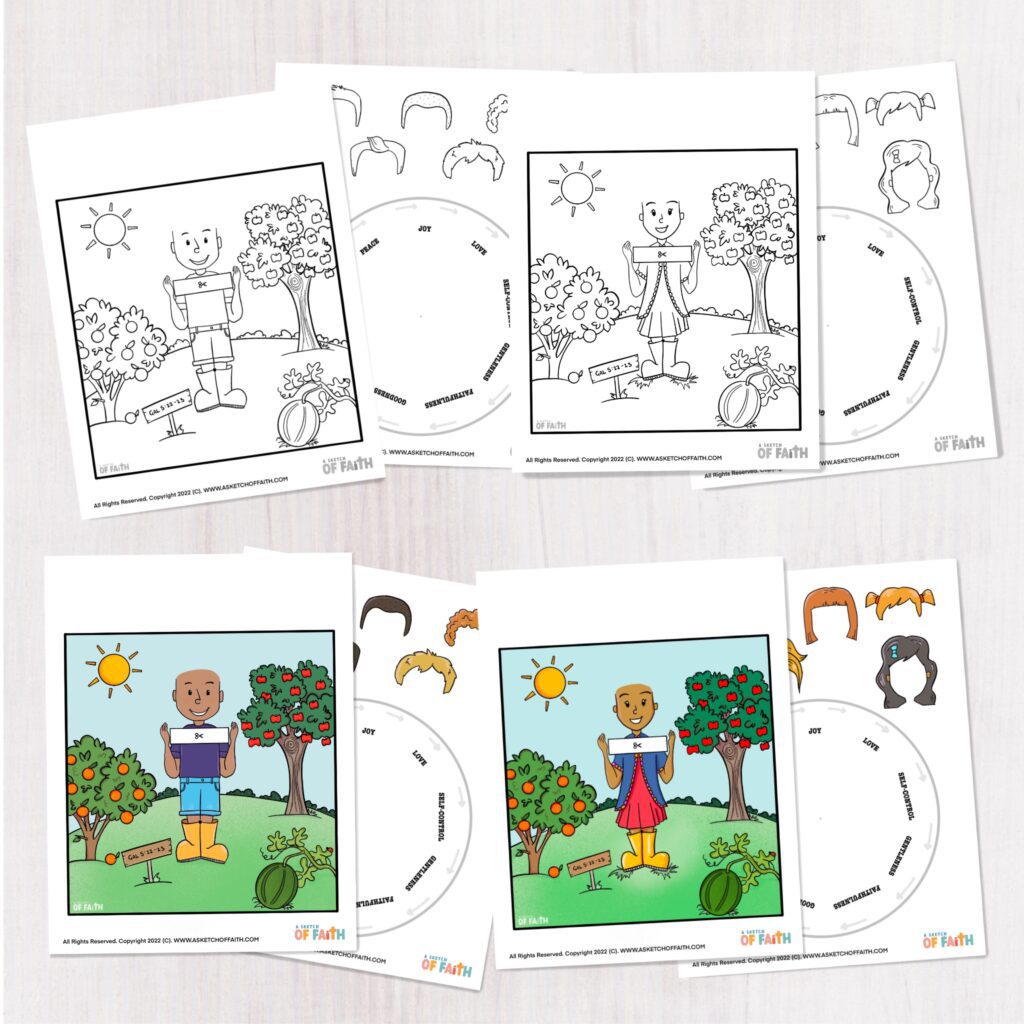 When teaching this lesson, try and avoid phrases like, "What do we need to do to show we have the fruits of the Spirit." As well-meaning as that is, that lends itself to legalistic thoughts. Instead, ask questions like, "Does a watermelon plant need to try and grow watermelons? Or, does it come naturally?" "What about an orange tree? Do you think it might get confused and grow an apple?" The answer is of course not! They naturally produce the fruit they're meant to! And, it's the same with us, when we're rooted in the Holy Spirit, these are the fruit that will naturally spring forth.
Printer (use thicker stock if possible)
Paper
Colouring Tools
Scissors
Craft knife (adults only)
x1 Paper fastener/brad
Click the button below to download. If a download window does not open, please check your download folder for the file.
Or, purchase individual file HERE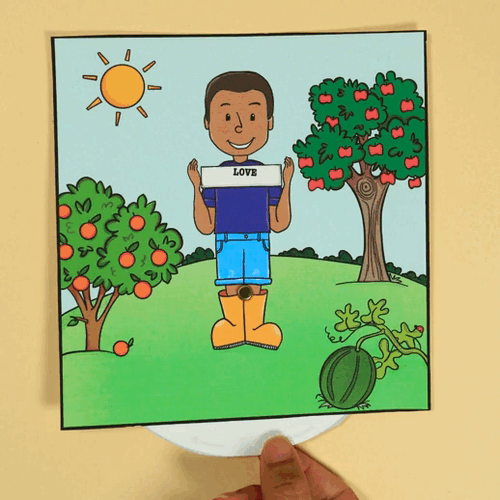 Colour and cut out. Choose hairstyle and paste in place.

Adults please cut out the rectangle window and cut a small cross over the dots that mark where the brad goes.

Fasten the circle to the back using the brad.
ALTERNATIVE:
Consider printing this on thicker stock & in colour so it becomes more of a keepsake rather than a craft that ends up in the trash after a few days. You could cut photos of the children's faces and past in place over the heads for a bit of fun 🙂
---
** HIGHLY RECOMMEND THIS PAPER from Amazon** which I use for ALL my crafts because it's a bit thicker than ordinary printer paper and prints brilliantly!!!
** This is an affiliate link, which means if you make a purchase, I'll receive a tiny portion of the sale (this does not increase the price for you!).