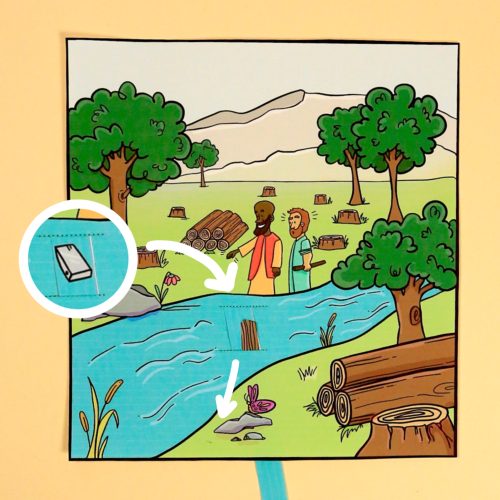 We have all lost things, and I'm sure many of us have turned to God to ask Him to help us find those things. God cares enough about the little things in our life to get involved and help out. 
Printer
Paper
Colouring Tools
Scissors
Craft knife (adults only)
Primary Age
Alternate craft for Kindergarten age here. 
Click the button below to download. If a download window does not open, please check your download folder for the file.
Or, purchase individual file HERE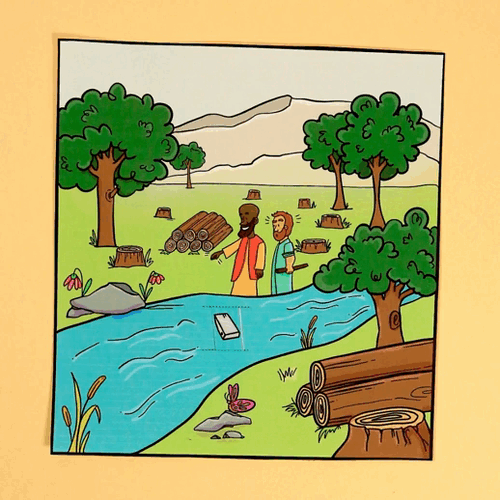 Pre-cut slits in the river with a craft knife, so children do not need to do this. 
Colour and cut out. 
Mountain-fold on dashed line on the strip with the axehead. Insert this in the slits so the ends are under the image – the flap will keep this strip in place when the "wood" strip is pulled through. 
Insert the bottom end of the wooden strip into the bottom slit. 
To play: position wood over Elisha's hand. Pull downwards through bottom slit. Then pull the flap on the axe strip and pull upwards.  
---
** HIGHLY RECOMMEND THIS PAPER from Amazon** which I use for ALL my crafts because it's a bit thicker than ordinary printer paper and prints brilliantly!!!
** This is an affiliate link, which means if you make a purchase, I'll receive a tiny portion of the sale (this does not increase the price for you!).