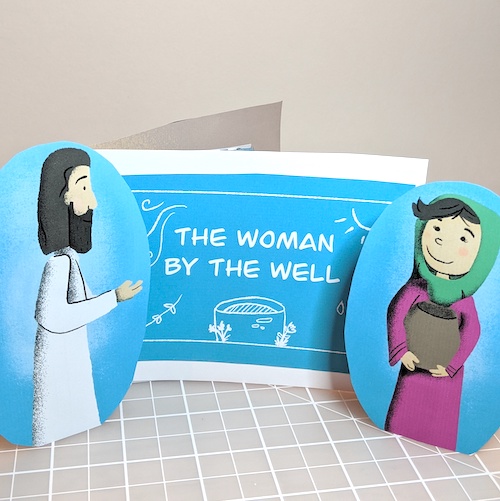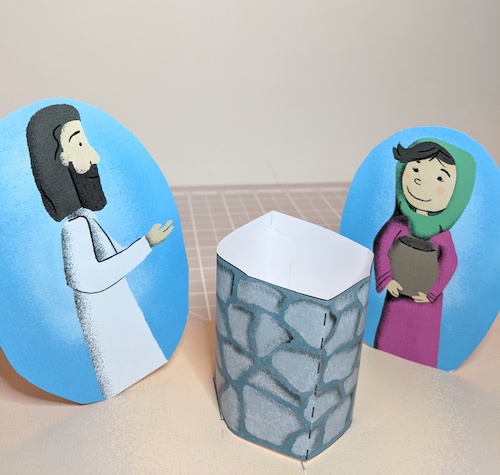 We can use this story to teach our children that salvation isn't just for "church people", it's for any person who wants it.
Printer
Paper
Colouring Tools
Scissors
Scoring tool 
Glue
Click the button below to download. If a download window does not open, please check your download folder for the file.
Colour in.

Score fold lines, then cut out shapes, and fold all folds.



Glue triangles to the back of the woman and Jesus so they stand up.
Glue cover to outside of card.
Apply glue to tab B, and make well shape.
Apply Glue to x1 tab A and put in place. Apply glue to second tab A, and close card – the tab should line up with the placeholder. Allow glue to set before opening card.
---
** HIGHLY RECOMMEND THIS PAPER from Amazon** which I use for ALL my crafts because it's a bit thicker than ordinary printer paper and prints brilliantly!!!
** This is an affiliate link, which means if you make a purchase, I'll receive a tiny portion of the sale (this does not increase the price for you!).